Jasmines are scented at origin and not flavored teas. We offer both a leaf Jasmine as well as Jasmine Pearls. Several blends are also included, among them, one blended with Oolong and one with Mint. Most are also certified Fair Trade. Jasmines are excellent with food and should be an essential part of a tea company's portfolio.
Description: *OVERSTOCK SALE* Organic China Green Tea scented with Jasmine. Certified Organic. 15 lb. and 25 lb. orders may...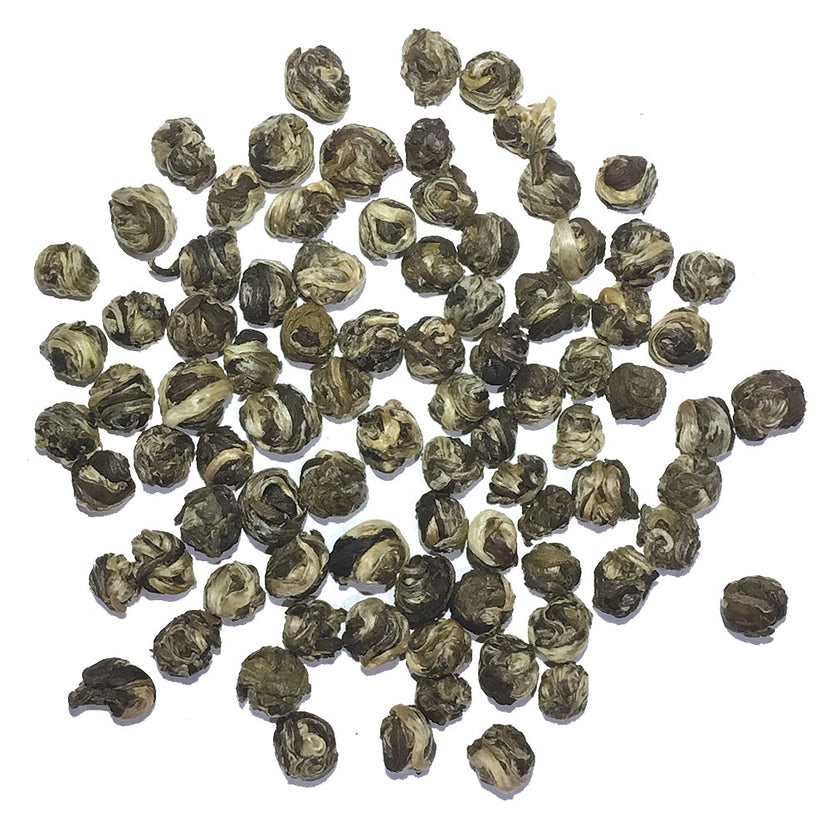 Description: Rolled organic green leaf, scented with jasmine. A treat for the eyes! Country of Origin: China Ingredients:...