Legend has it that smoked tea was discovered by accident. In ancient China, a tea factory was taken over by an army unit who needed to set up camp. When they departed, the workers realized that the tea leaves inside the factory needed to be dried quickly to get them to market. Necessity being the mother of invention, they used open fires of pinewood to dry the tea and amazingly, Lapsang Souchong was born!
Lapsang or Russian Caravan are not for the faint of heart but they have a dedicated following. If space allows, include a Smoked Tea in your collection. We offer an organic version as well as well as a Smoky and Fruity Russian Caravan. For added variety, try the Czar Alexander which is a smoky earl grey.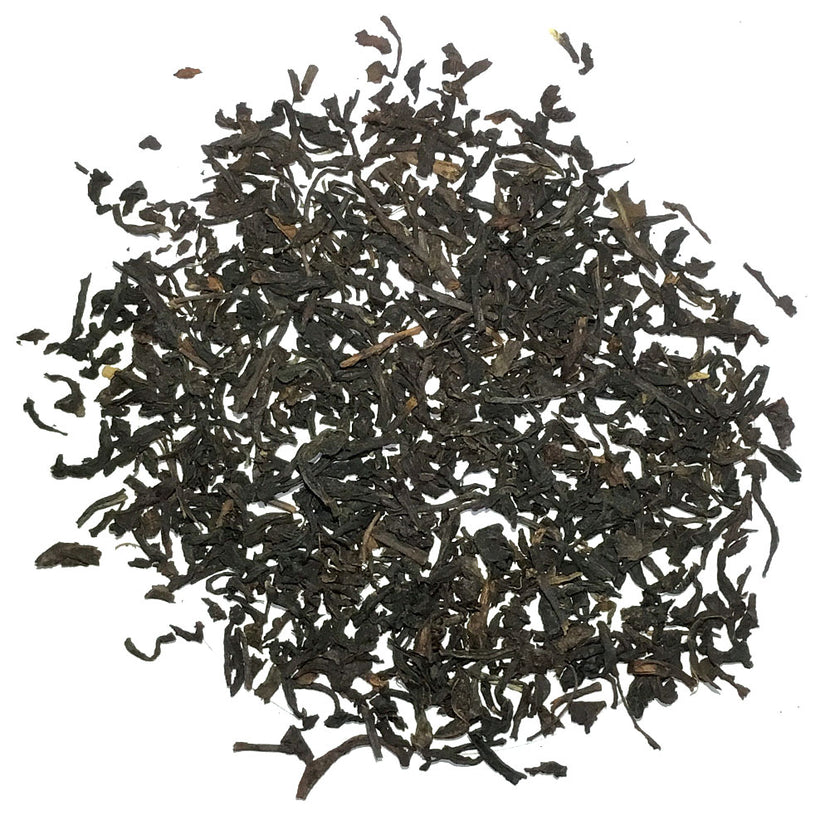 Description: China smoked tea. An acquired taste. Country of Origin: China Ingredients: Organic Smoked Tea Steeping Instructions: Use...
Lapsang Souchong, a sprinkle of silver needles & bergamot flavoring. Smoky Earl Grey. Description: Lapsang Souchong, a sprinkle...